With increasing choices and decreasing attention spans, it isn't enough for a business to just have an online presence. You need a website that instantly grabs the attention of your target audience and manages to capture this attention long enough for a visitor to your site to read through what you have to offer.
This means that web designing needs to customized in such a way that it creates an impressive brand image and portrays the company's products and service in the best light.
Harness the Power of the Internet with Veda's Web Design Services
The website is the primary means of communication for many businesses. Even if all your business is not conducted via your website, the site needs to be such that it encourages potential customers to choose you over your competitors.
This is why the experienced web designers at Veda Informatics work in conjunction with our Internet Marketing team to create websites. Whether your websites requires 2 pages or 200 pages, we offer custom website design for all types of content, from static websites to Flash or static with Flash pieces embedded.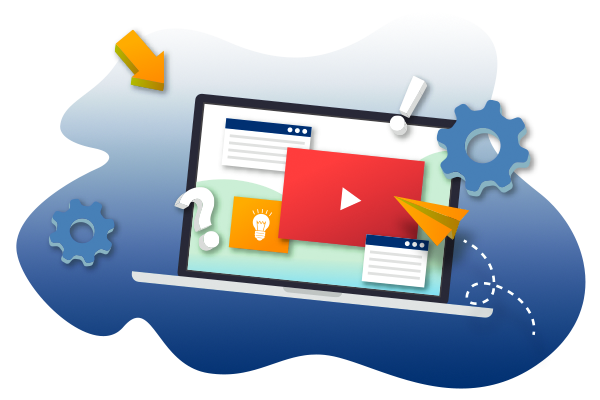 The Web Design Process At Veda Informatics
Gathering information from the client regarding each aspect of the business, from its vision to its target audience. In-depth knowledge of a business is what helps us customize the design to bring out the best.

Planning the design, content and structure of the site and setting deadlines for the achievement of each stage of the design process.

Creating a sample design, which is shown to the client for feedback and inputs are sought to ensure that we are moving on the right track. We are happy to make revisions and changes till the client is completely satisfied with the results

Coding the interface and once again communicating with the client to ensure that the site meets the all expectations.

Taking the site live.

Continued support, if required, to maintain and update the site on a regular basis.
Customizing Web Design with Veda Informatics
From designing the logo to choosing the colours, skins, links and back linking, everything that makes your website stand out among the millions out there is our responsibility. But we work hand-in-hand with each client so that the chain of communication is continuous and all inputs and feedback from the client is incorporated to ensure that the website best portrays the brand, the products, the services, the vision and the mission of the company, while appealing to the target audience.
Check Out Some of the Work Done by Us