Turning Ideas into Reality
Established in 2002, Veda Informatics Pvt Ltd has reinvented itself with changing times. We have a team of highly experienced professionals, who understand the various elements that are critical to your online presence and are super excited to contribute to your success.
Committed to Client Success
Veda was founded in 2002 in New Delhi, India. Our focus has been on establishing long-term relationships with clients. And, we understand that the only way to do this is through reliable, consistent and high-quality deliveries.
The target to be achieved defines the path to be taken. We begin by understanding our clients' goal and what success means to them. We spend hours researching their business model, target audience and competition. All these inputs form the foundation on which the activities are planned.
We never lose sight of the larger picture, so that each activity is in sync. We're aware of the dynamics of the online space and believe that marketing activities cannot exist in silos. Our ability to work with a holistic view enables us to target the audience better and maintain relevancy.
Check Out Some of the Work Done by Us
The team has extensive knowledge and experience. Our focus has always been on creating a cohesive group of professionals who strive to bring out the best in their colleagues. We also have training and growth modules that keep us abreast of the latest developments.
Stringent processes ensure that we deliver on time and on budget. That's not all. They help us identify training needs and communication gaps, so we can continuously strive to improve the quality we promise our clients and the complete experience they have with us.
Over the many years of collaborating with Veda for content, I have been particularly impressed with their high-level of research, the quality of work delivered and most of all their responsive, always positive and professional approach. They invest the time to understand each project carefully, bring thoughtful ideas to the table and are a flexible and agile content partner.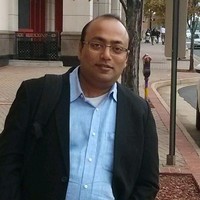 We tried many agencies before we reached out to Veda informatics. We wanted an agency that would make an effort to understand our industry and translate our thoughts and ideas into content. I am very happy with Veda's ability to create thought leadership content, that too on a consistent basis. It's probably among a handful of companies that can embrace, understand and deliver content for complex B2B products. They have done a great job in supporting our marketing team with high-quality content.
Veda Informatics offers excellent content services. We've worked with Veda on various types of text-based content pieces over the years, and are extremely glad about the consistently high quality of output.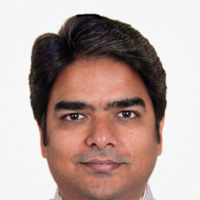 The Veda team did an absolutely brilliant job in setting up our company website. It was meant to be a highly focussed site showcasing our technology based solutions for our very niche clients. They understood our business and our clients' business to the right level and the result of that shows in the crisp content they wrote. Lot of out of the box thinking on the images and colors from them did blow me away on the first review of the site itself. Keep up the good work team Veda – will come to you for more when the time comes!
We always believed in content marketing for generating leads. But, we needed a team that could understand our education technology products and write for our readers who are mostly decision-makers for our offerings. This is exactly what we got at Veda. They create great content, are highly responsive to our needs and suggest ideas to assist our endeavors.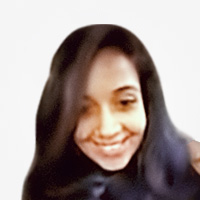 Since Eye Level is a global leader in the supplemental education industry, it's very important to us to have a content partner that is as focused on quality as we are. Veda provides us engaging and informative content that is aligned with our brand voice. They meet our deadlines and have always come through whenever we have an urgent requirement. Veda goes the extra mile, be it from understanding the exact requirement to doing the research to ensure that our online presence reflects the strength of our brand.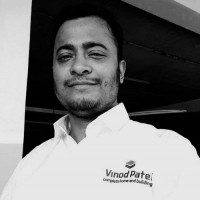 Veda has genuinely done an awesome job with creating our ecommerce website from scratch. Vinod Patel Group being a leader among hardware/home improvement companies in the South Pacific, we wanted a top-notch site that meets the expectations of all our stakeholders.

Veda built Fiji's first ecommerce website and was able to capture the requirements of all our stakeholders and deliver within the timeline. The website is already among the top 50 websites in this region. Time and again they have proved to be experts in content, design and technology. Also, they provided a user-friendly backend and a user tutorial so we can regularly update the site with new products as well as current deals and offers. They are always available to answer our questions and would recommend them for any web solutions.