A long sales cycle can be frustrating and extremely costly. The more expensive your product, the longer it may take to convert a client from prospect to buyer. Companies in the B2B space or those selling solutions that are non-core for their target audience tend to have a longer sales cycle.
Over the past decade, the average length of the sales cycle has increased. This can probably be attributed to Internet and smartphone penetration. Wondering why? By making information readily accessible, these technologies have influenced buyer behavior. People today research extensively before making a purchase decision.
With the coronavirus-induced economic slowdown, buyers are likely to become even more discerning. So, your sales cycle is at risk of becoming longer. At the same time, this challenging environment means companies like yours need to curtail expenses, including investments to convert sales. Here's where content marketing comes to your rescue, offering a highly cost-efficient way of boosting conversion rates. In fact, content marketing costs 62% less than traditional marketing and generates three times as many leads, according to figures published by Demand Metric.
How Content Marketing Can Boost Conversion Rates
Did we already say that prospective customers will conduct extensive research before purchasing your product? They will use multiple platforms to make an informed decision. This is a massive opportunity, as you can reach out at different stages of the buyer journey, gaining attention, providing information, building credibility, answering queries, allowing to experience your offering and forming a deeper connect. So, here are a few ways to do it:
Brand Storytelling
Remember the tale about the tortoise and the hare? Remember who wins the race? Of course you do! No, we're not trying to convince you to take it "slow and steady"! We're trying to tell you that people remember stories. And, they have the power to evoke emotions. So, create compelling stories about your company, team and products and share them on various platforms, like LinkedIn and Medium, as well as your corporate blog.
Get Personal
The digital era has made interactions increasingly faceless. But remember that you're trying to establish a business relationship. The key concept here is "relationship". Social media is a great way to achieve that. Apart from your corporate page, work on the personal profiles of your core team. This is a great way to build credibility too. Platforms like Quora are also good for addressing queries and sharing opinions. And while doing that, you increase brand visibility and showcase your knowledge of the industry.
Go Visual
Yes, that's content too! Think about it. Any image, infographic, video, meme or even screenshots communicate with readers. A video explaining your solution may work better than a document listing its features. You can also influence the narrative by making visuals a part of your content marketing strategy.
Client Success Case Studies
Nothing convinces a prospective client more than the idea of success. Create detailed case studies and share these on your website and via social media and include them in email marketing. They convey that you understand client pain-points and have experience in resolving them.
Thought Leadership Content
Research reports and whitepapers are effective content marketing tools. A visually appealing presentation of information and insights on a relevant topic that provides a solution can go a long way in educating the target market, building brand image and positioning yourself as a thought leader. Your website can have a resources section for these, or you can share them via LinkedIn, email or third-party sites.
You can also capture contact details in exchange for sharing the whitepaper. This can help build a strong database of leads.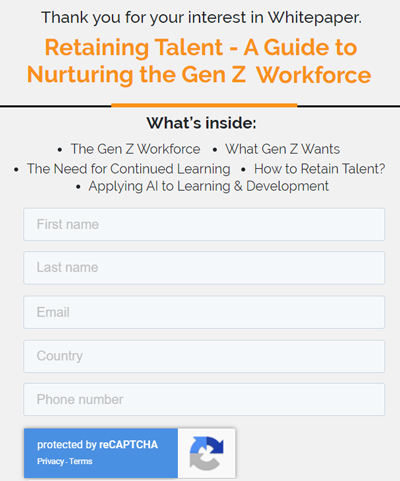 There are a host of other ways of gaining brand visibility, building credibility, explaining your product's use cases and gaining trust. From ebooks to product tutorials and from reviews to corporate presentations and catalogues, everything adds to your online assets. Not only do these have a long shelf life, the same content can be repurposed for different platforms.
So, go ahead and create content to support every stage of the buyer's journey. Content marketing guides customers through the process faster and easier. This can reduce your sales efforts and shorten the sales cycle.